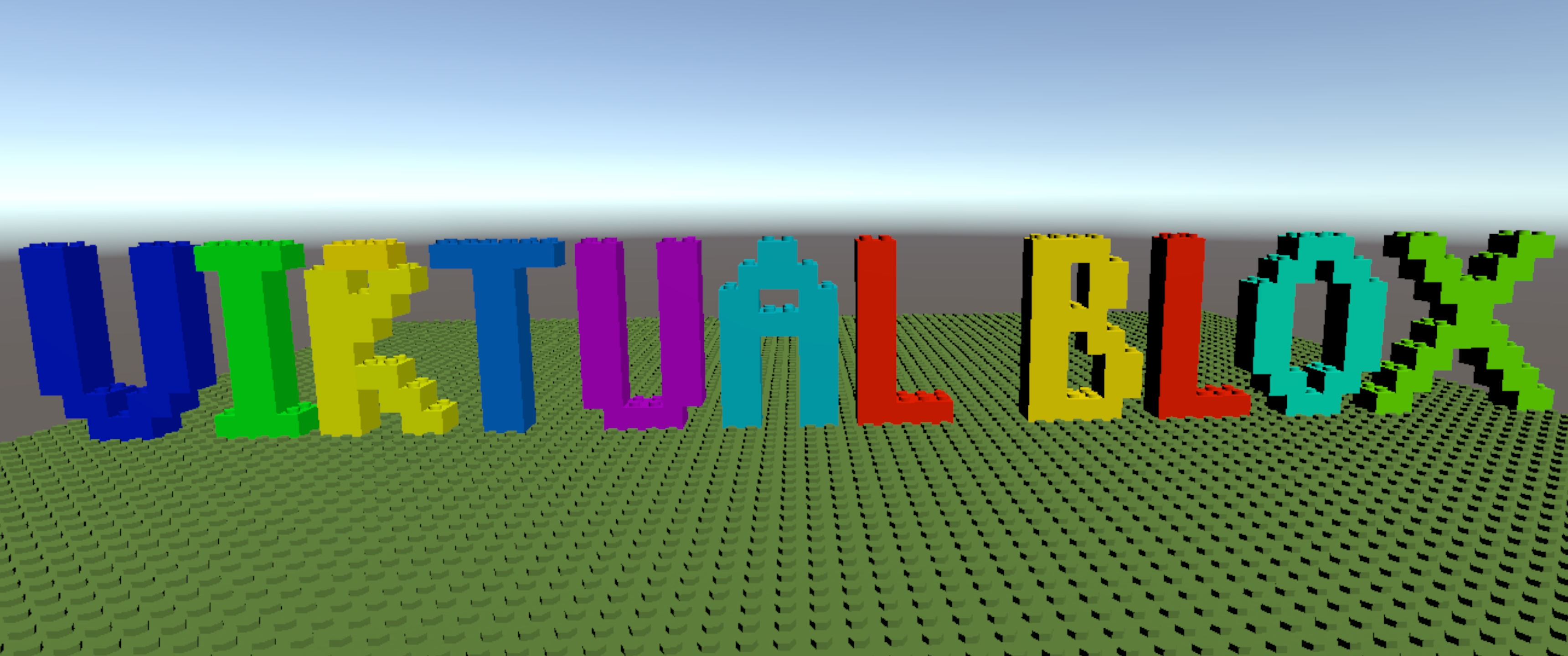 Virtual Blox
A downloadable BrickBuilder for Windows
Virtual Blox
Want to build with unlimited bricks in VR?
Want to design your own bricks?
Want to play this designer for a few minutes and then realise that you are as uncreative as me?
If all your answers were yes, when what are you waiting for? Download Virtual Blox today!
In Virtual Blox you can build to your hearts content, over 200 parts are available plus the hundreds unique designs you can create.
Features
Over two hundred brick to choose from
Designer to design your own bricks
Copy and Paste build structures
Load and Save your builds in parts or as a whole scene
Fast UNDO and REDO if you made a mistake
Horizontal lift for builds that are bigger than you
Teleport yourself ONTO the bricks
Assistants that help you to place the bricks
Easy to learn
Menus are ambidexter and you can hold different designs in both controller
Stepping on brick in VR doesn't hurt (as much)
Limitations
Currently only one brick can be separated at a time
Moving parts like doors or wheels are not supported (yet?)
Colliders are a bit iffy, so if you want to place a part and a Collider won't let you, there is an option to turn off colliders for parts that are in your hand
Some more smaller bugs which I don't know yet about but I am sure you will find when you play this (but hopefully not to many)
Thanks to the LDraw Community for the parts, check them out: LDraw
Controls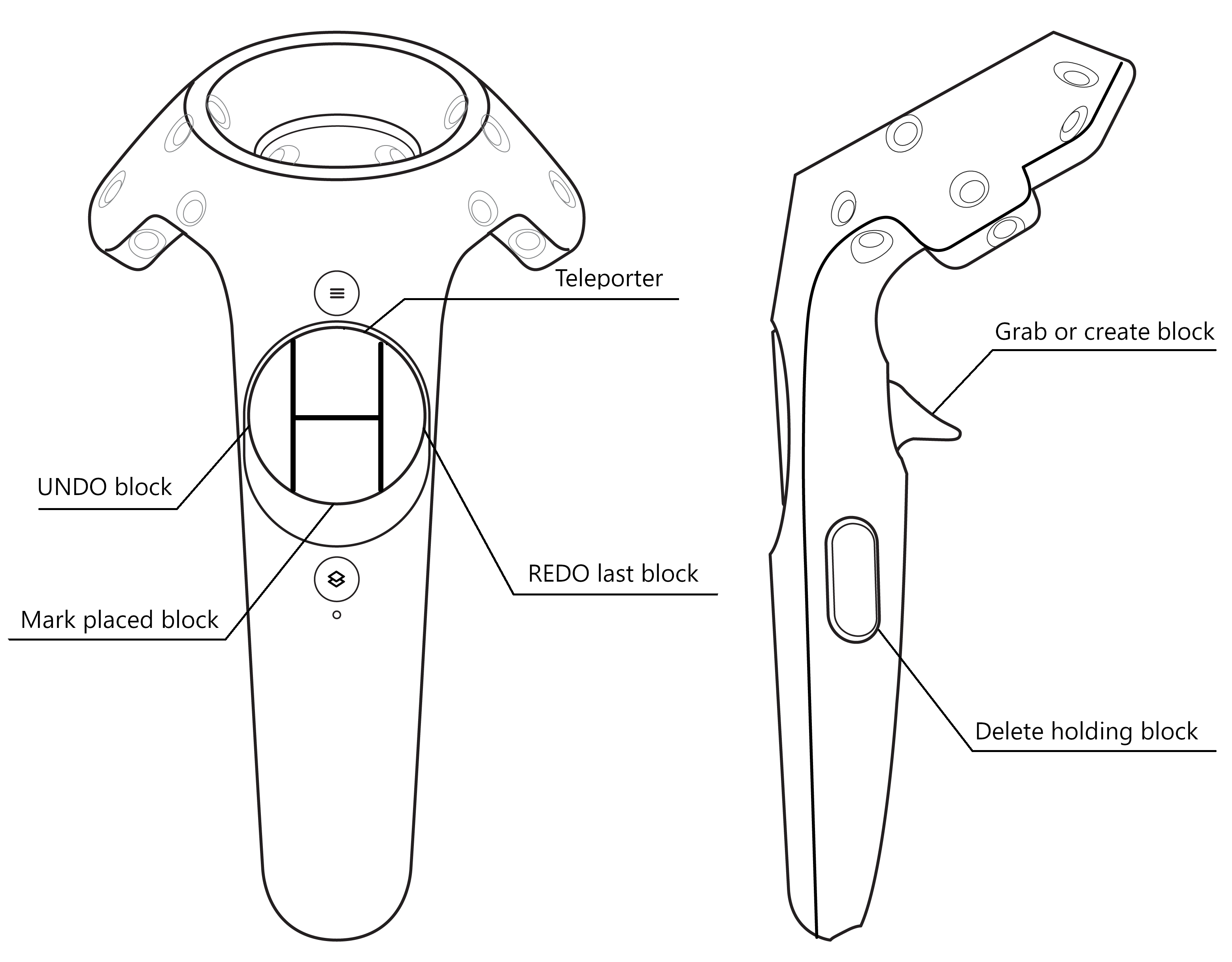 You can open the Menu by tilting the Controller to the side, as seen in the Gifs.
To ride the lift up, point with both Controllers upwards. To ride down, point with both Controllers downward.
Requirements
Currently only the HTC Vive is supported. You may be able to change the required inputs to other controllers, but I was only able to test everything with my Vive Controllers.
SteamVR is required.
To play the game, just extract the content of the VB.zip and click on the exe.
My Computer specs are
Ryzen 5 3600
Nvidia 2060 Super
16GB RAM
but it should work on lower spec maschines as well.
Happy building!
Comments
Log in with itch.io to leave a comment.
it is compatible with oculus rift?
Hi, since the Rift is used with SteamVR as far as I know, it could be compatible, but some aspects like the Icons on the controller will not work. You also would have to manual assign the actions in the SteamVR Controller menu.
All I can say is, if you have some free time, try it out ans report back. I would be curious as well :)